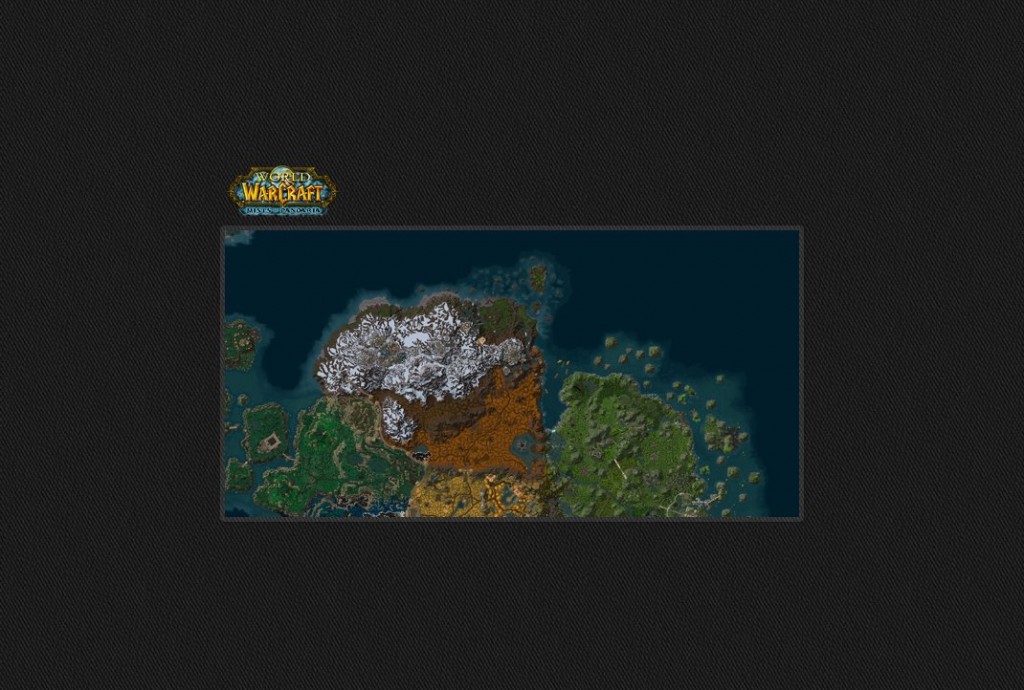 Nearly a month ago I've pushed the new site online. The new site has an updated UI featuring a search bar and a resources fold out. For me the site has a whole new way of beeing continuously updated. The moment I push an a new feature into the source code versioning system the site is automatically rebuild and updated online. This allows me to push smaller and more updates to the site in a shorter amount of time.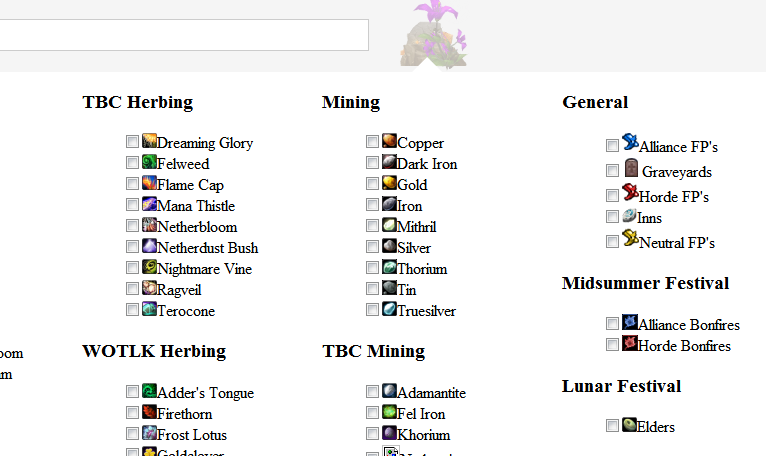 Resources
The resources fold out is a restyle for the old resources modal. It uses the same backend tech and has the same node sets. For Mists of Pandaria complete new tech has been designed for more then 1 kind of nodes. The old system only allowed static pregenerated node files. The new system allows for the same kind of static nodes but also dynamic nodes with a balloon containing extra information. And on top of that moving nodes for zeppelins, boats and turtles.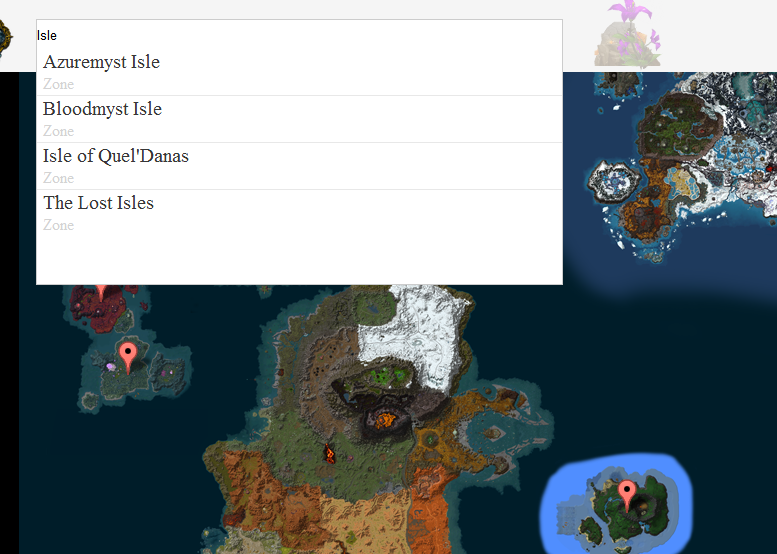 Search
Searching for zones is just the start. Subzones will be added in the upcoming weeks after I completely the integration of the new zone system, converted and checked the zone location match information by hand. Once the new zone system is in place. Subzones will be come available on the site and you can search for them.